WEATHERLOCK POWER SYSTEMS

TOP GENERAC DEALER IN JACKSONVILLE, FL
A standby generator saves you from the stress caused by power outages.
Generator Sales, Services, & Maintenance.
If your power goes out, your generator comes on – automatically. It's really that simple. The generator system consists of a generator and transfer switch. The generator sits outside of your home or business just like a central air conditioner, while the transfer switch is located next to the main breaker box, and in some cases replaces it entirely.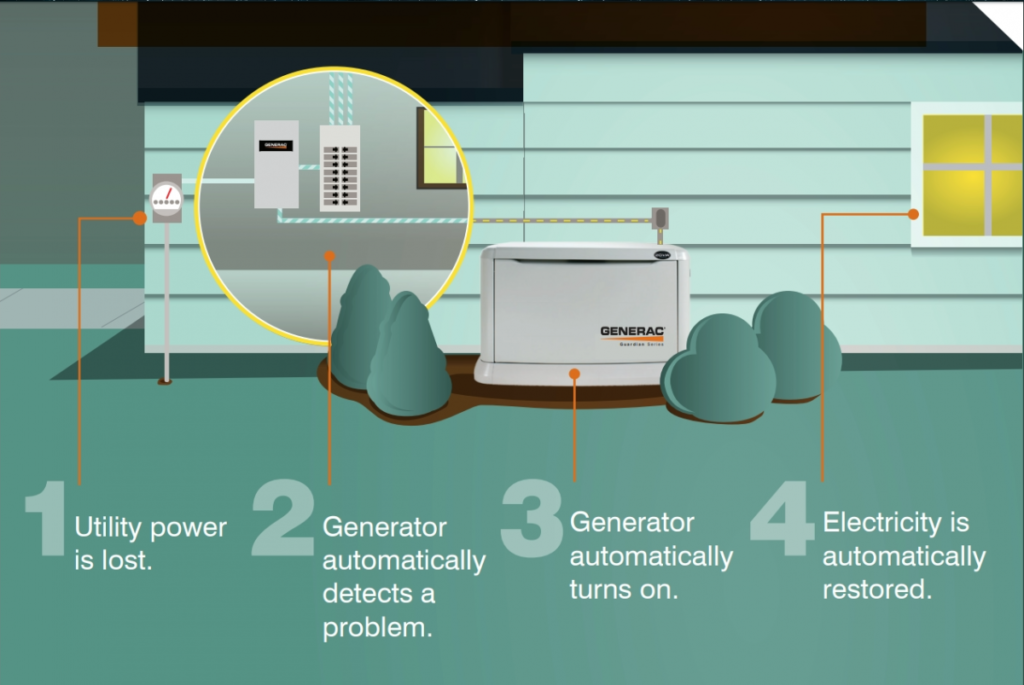 THE #1 NAME IN HOME STANDBY POWER
Consumers choose Generac automatic generators not only for their proven reliability, but also for the innovative features engineered with home and business owners in mind.