Top-Quality Storm Recovery Services Jacksonville FL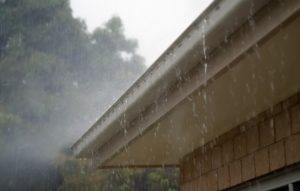 When it comes to storms, it is all hands on deck at our company! At Weatherlock Roofing Contractor, we see storm damage on properties very often and know how detrimental any type of storm can be for a house or a business. We are, therefore, on a mission to provide all our friends and neighbors with an efficient storm recovery service. With our roofing services we will treat your home as our own and put all our efforts and knowledge into repairing the damage that the storm has left and restoring your roof to its pre-storm state.
Our quality and efficient storm damage repair services always start with a same-day storm damage inspection.
This means that as soon as the storm hits your home and you are left with damage from it, you can call your Weatherlock Roof System team and we will be there promptly to assess the scope of the damage. Hurricanes, windstorms, and other types of storms that are known to hit our area can leave your property with significant issues, which are not always easily noticeable. That is why it is important to call in a professional as soon as possible so that we can assess the scope of the damage and pinpoint all the issues, whether they are above or below the surface of your roof.
We will do that using our grade-A, 21-point inspection system that leaves no issue unnoticed and that helps us mitigate or stop the issue before it grows more serious. With our high-quality restoration and repair services, we will then repair any damages to your roof, restore its function, and reinforce it so that it can provide supreme protection in case of another storm event. Whether you are dealing with wind damage, hail damage, or hurricane damage, our Jacksonville roofers are highly skilled and equipped to tackle storm damage of all types and scopes.
Some of the most common storm damage issues that we usually come across and deal with in Jacksonville include:
Even the smallest of these issues can pose a great risk to your home or business and lead to devastating leaks and water damage inside and outside your property. That is why your Weatherlock storm damage specialists will work quickly to minimize all issues, stop their growth, and get your roof back to a functional state. Throughout the entire storm recovery process, we always rely on open communication with our clients and we will always readily answer any of your questions. Our team will make sure your home is safe once again and that it provides you and your family with adequate protection.
Insurance Claims Assistance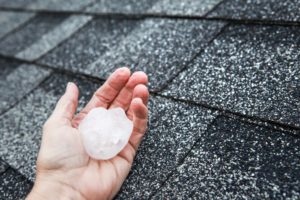 In addition to our top-tier storm recovery service, we will go a step further and help you with the storm damage insurance claim process. We know how stressful things can get after a storm hits your home. There are so many things to take care of, damages to mitigate, professionals to call, etc. We want to make the entire storm recovery process as stress-free for you as possible so we also offer you our expert help with insurance claims. We will handle this tedious and complex process for you, take care of the paperwork, and make sure you are properly compensated by your insurance company. With your Weatherlock storm damage team on the job, you will have great peace of mind and the entire process will go very smoothly.
Why Choose Us for Your Storm Damage Recovery in Jacksonville?
Weatherlock Roofing Contractor is your number one storm damage recovery company in Jacksonville. Our mission is to take care of you and your home from start to finish – and from top to bottom – making sure you are protected after a big storm and have a safe shelter. We can provide you with:
When a storm has hit your home, turn to your Weatherlock roofing team because we've got your back, always! We are your go-to roofer for storm damage and our friendly and dedicated team is on-call to help you in any way possible. You can be sure that you are in great hands with them. Don't wait for the storm damage to grow more serious and costly but call us as soon as you can! We'll start the storm damage recovery process immediately!
Don't let your hard-earned investment go down the drain! Keep your home looking good and new by completing a roofing inspection at least once a year. Doing so significantly cuts your risk of water damage. Our local roofing company performs comprehensive roofing inspections so don't hesitate to call us anytime! With our team on the job, you will sleep easier at night.